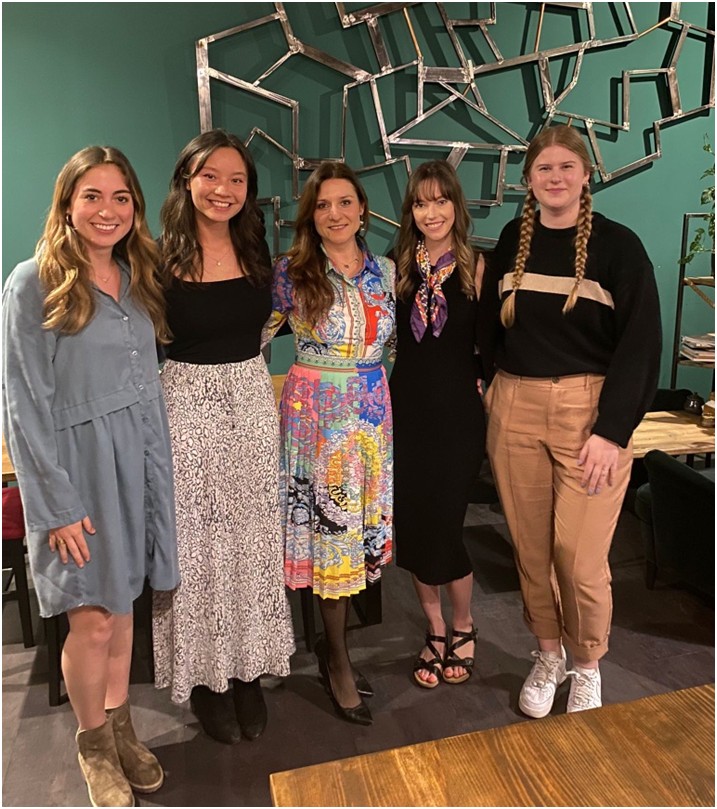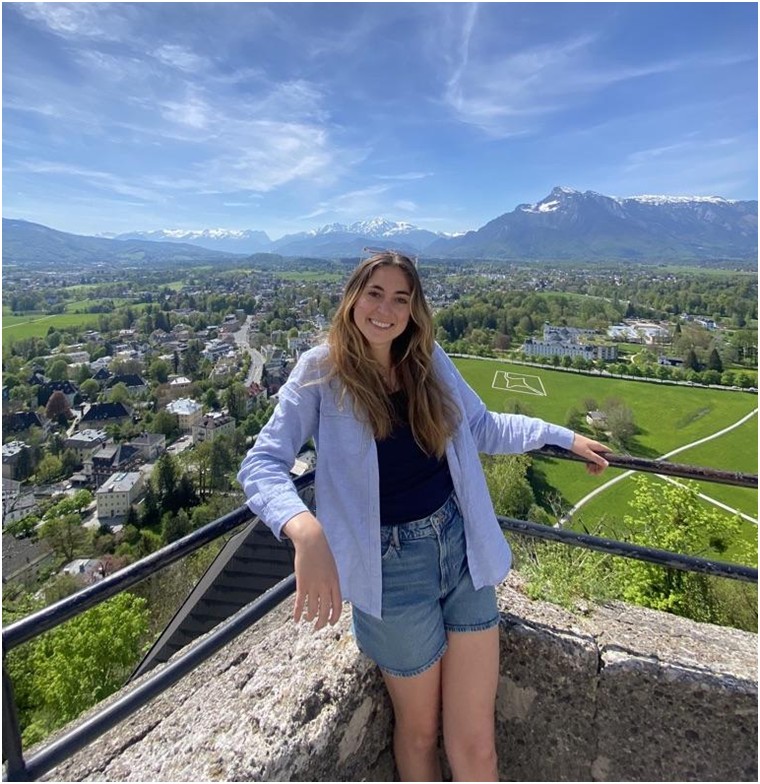 Elizabeth
My time in Poland was an incredible experience that I will cherish forever. From teaching inspiring students at Nicolaus Copernicus to seeing the beauties Poland has to offer, I can say this was an opportunity few people are granted. This was my first opportunity teaching high school students as I usually am an Elementary Education teacher and I loved it! My expectations were surpassed with the amazing students I got to teach in Krosno. My eyes were opened to an entire new perspective of education and classroom teaching.
One of my favorite memories from Poland was a student-led field trip to Solina. The amazing views blew me away. It was fulfilling to see how much the students cared about t
heir education and their teachers! I will bring so many memories back to the U.S. but the most important thing I will remember was the feeling of being welcomed into a new country by such loving and generous people. Thank you NCCS for making Krosno, Poland feel like home.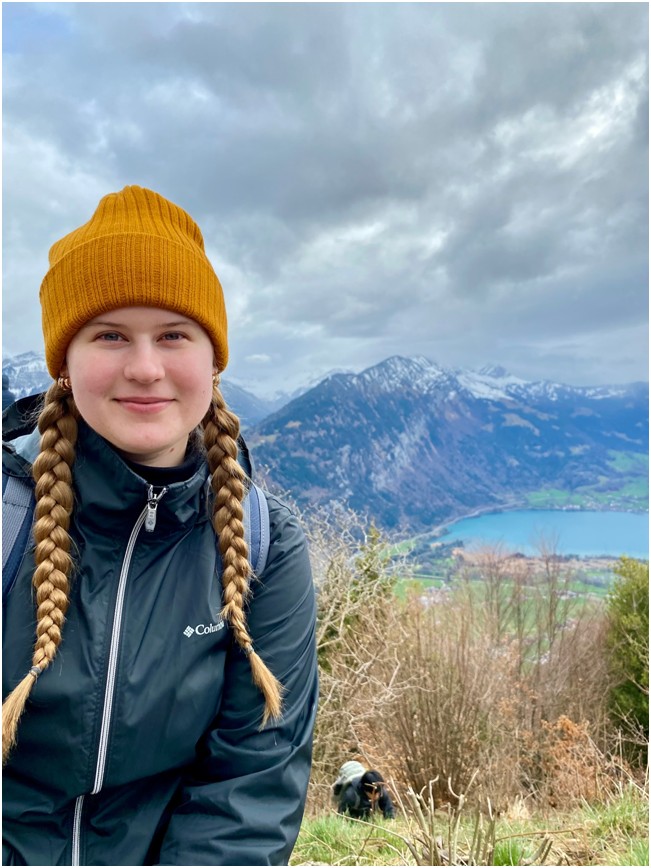 Ellie
My teaching experience at NCCS was absolutely unexpected and amazing! The teachers and staff are all phenomenal educators and individuals. The students are indescribable; all students are highly intelligent, creative, passionate, and the absolute best individuals I have ever worked with. I was honestly blown away by the curriculum for both English and Mathematics. Many of the students were conversational in English which made English classes fun! Similarly, my math classes were full of intelligent young individuals. Due to their high intelligence of the curriculum, I was able to engage in student-centered activities during class time! All classes I taught were absolutely amazing, and I can confidently say that I have become a better educator!
My experience in Poland overall was an experience of a lifetime! My roommates and I traveled to many different cities in both Poland and surrounding countries. We all had the opportunity to try different foods and really engage in Polish culture! The one experience that I will always cherish is taking a ballroom dance class provided by NCCS students. It is safe to say that I am ready for Dancing With the Stars after the hour-long session! Overall, I was absolutely pleased with my teaching experience in Krosno, Poland!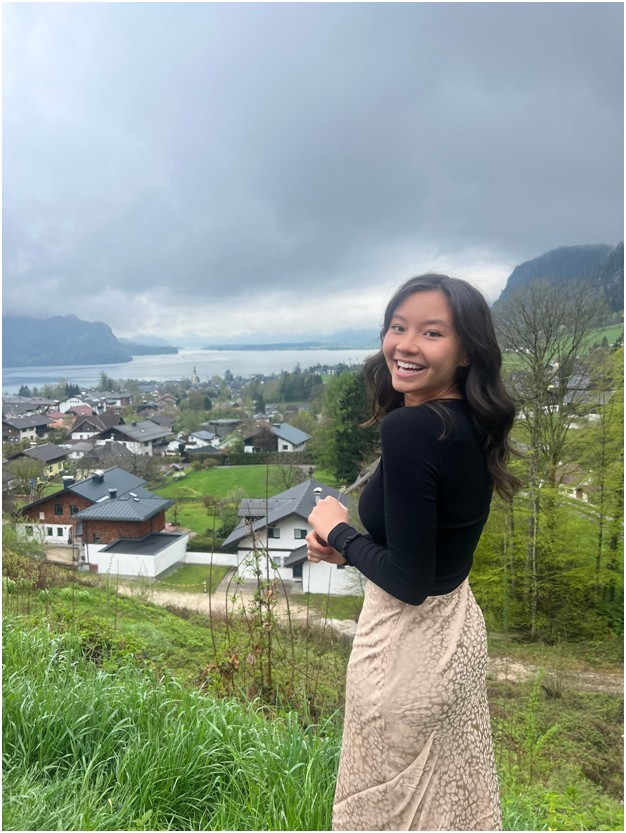 Karina
Teaching at NCCS for eight weeks gave me invaluable experience with being out of my comfort zone and trying new things.  I got to teach both history and English.  Teaching English was very new for me and was a great way to practice new teaching strategies and techniques.  The students at NCCS were wonderful- they work very hard and are eager to learn.  The students have pride in Poland and wanted us to learn about the language, culture, and cities to visit.  Krosno was a great town to stay in because people were so kind and accepting of us.  Krosno is a lovely town with great cafes and restaurants.  We especially enjoyed the main square, especially when the weather got warmer!
My favorite experience in Poland was the opportunity to travel.  The teachers at NCCS were very helpful in showing us how to use the transportation systems.  This gave us a great opportunity to visit other Polish cities and experience more culture.  We got to visit Kraków, Warsaw, Rzeszów, Zakopane, Solina, and Oświęcim.  The students at NCCS gave us great recommendations for places to visit in Poland.  Traveling around Poland and experiencing other countries and cultures was wonderful and made me a more well-rounded individual.  My experience at NCCS was invaluable!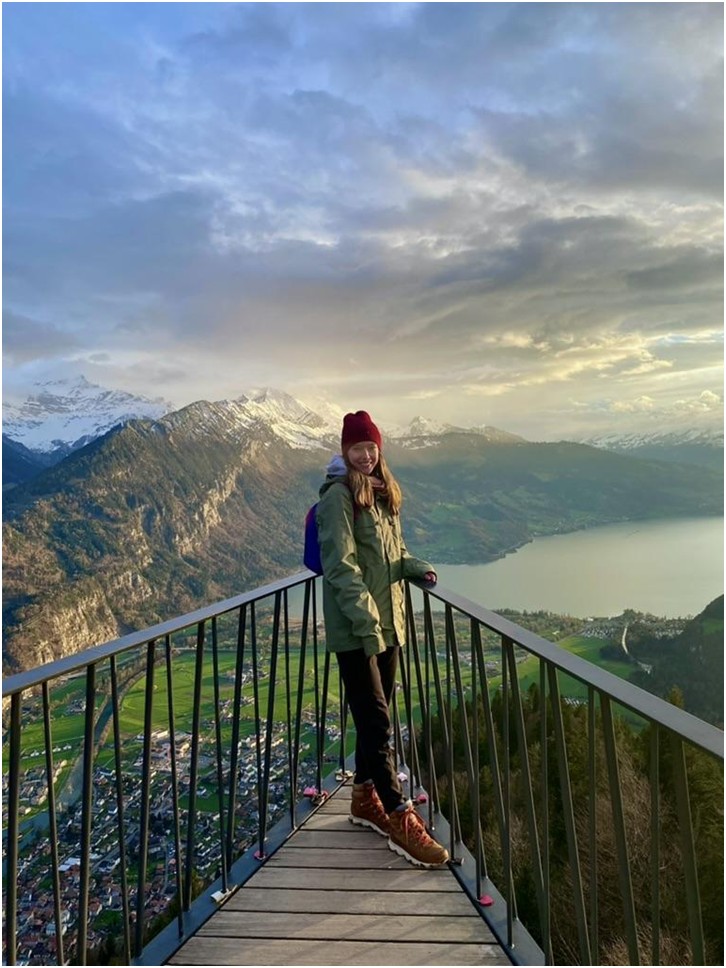 Emily
My teaching experience at NCCS provided me with learning experiences I can confidently say I would not have had within the span of an entire teaching career in America. For my content area, History, it was so important for me to experience history curriculum and lesson planning from a perspective that was not Americanized before becoming a licensed social studies teacher. I will bring many ideas and practices to my own classroom in the U.S.
My personal experience in Krosno, Poland was outstanding. I will never stop telling the story and bragging to my friends and family that our group was invited to a Polish grandmother's house to learn how to make Pierogies! This is just one example of how our students, teachers, and the entire Krosno community embraced the student teachers and wanted us to love their town as much as they did.